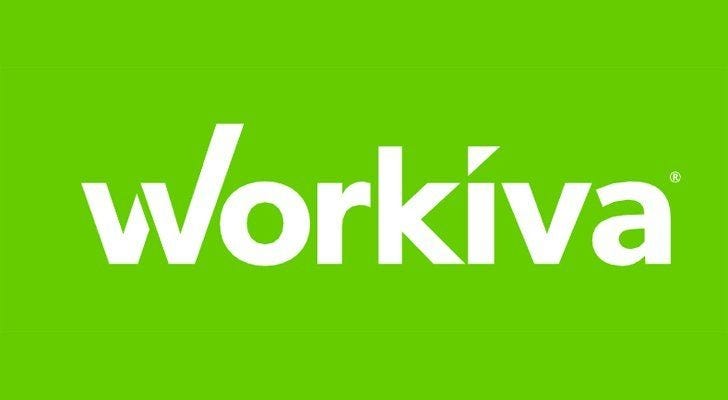 Workiva's EMEA Emerging Partner of the year
Advance Tax Compliance Named Workiva's EMEA Emerging Partner of the Year
Workiva is one of the leading financial technology companies in the world, simplifying complex work. To date, 75% of Fortune 500 companies rely on Workiva to transform and manage their financial, operational, and compliance reporting processes.


We are very proud that Advance Tax Compliance is named the Workiva 2021 EMEA Emerging Partner of the Year. This award recognizes Advance Tax Compliance as the EMEA emerging partner who has leveraged its significant industry and solution-specific experience to help customers implement and expand their use of the Workiva platform and solutions to drive transparency in reporting and compliance.
Team up with Workiva's EMEA Emerging Partner of the Year to transform your Financial & Management Reporting and Compliance process and make data management simple
Are you ready to:
- Streamline your entire ESG process, automate data collection, utilize frameworks, and directly connect to all your ESG reports.
- Report across entities in one central platform, get transparency, traceability, and confidence, while eliminating risk and accelerating
your statutory reporting process.
- Support tax transformation with connected reporting; collect, manage, disclose, report, and analyse tax data and related documents in a single cloud platform.
- Streamline internal and external reports to deliver faster, more accurate financial statements with connected data.
- Simplify your income statements and balance sheets by connecting data directly from your systems to your statements.
- Reject manual data collection for quicker, more nimble financial reporting. Be ready to deliver insight at the drop of your many hats.
- Give your teams, executives and regulators data that you trust without running yourself ragged with worry.
- Tie data across risk assessments, controls, and audit—enabling more accurate, connected decisions and real-time insights across all three lines of defence.
- Stop chasing and managing data and start creating less risky, decision-ready (internal) reports.
- Connect people, processes and data to reduce risk, increase control and enable insight.
Certified Workiva Implementation partner
Our team of dedicated certified solution implementers, tax and financial reporting experts, robotic process automation/ lean consultants, technology enthusiasts and data experts is ready to support you with your transformation.


Training and support
The Advance Tax Compliance team always ensures that your team is fully trained and 100% ready to get the most out of the Workiva platform at Go Live. Together with the Workiva support team we support you all the way when you are live.


Required expertise and way of working
We bring decades of transformation and process improvement expertise, our own content and our renowned hands on way of working to meet and exceed your expectations.
Workiva for any kind of work. Seriously.
Whatever type of work you're doing, the Workiva platform brings it all together. Your team can focus on what comes after the report. So, what problems are you trying to solve today?


Workiva Solutions implemented by Advance Tax Compliance:
- Statutory Reporting
- ESG Reporting
- Annual and Interim financial reporting
- Management Reporting
- Regulatory Reporting
- Internal Audit Management
- Enterprise Risk Management